All of the stationeries are my creations made using

Outlook Express

and Paint Shop Pro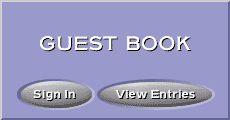 If you've downloaded something from my pages that you like, why not send me a small donation via PayPal?  If you don't have a PayPal account, just click the icon below to sign up. 

It'll costs you nothing to start an account, and you get $5.00 from the company to get started.

Have you heard of

Internet Stationery?

Well there is nothing 'stationary' about it!

It is an artform all of it's own featuring sound, special effects and wonderful graphics. 
Please click
roseglobe
below to see how the rich text Outlook Express stationery looks
when your friend opens it in his email.

The petals of the sunflowers are links.  Each petal leads to a picutre album with thumbnails of my creations.   Below the picture is the name follow the link to view the full size stationery.  If you like you can download the stationery , for your private use only.  It's all ready to send to your friends, just double-click to open the download, change the words to your own and away it goes!

My designs are created to be viewed at 1024 x 768 screen size.

Other stationeries (I ran out of room on the sunflowers)

TUBES, FRAMES

and much more!

New tutorials:

as of 9-19-03

as of Nov 2004

August 2006

Ok my friends, I have to tell you I have tried it seems like millions of picture collage making programs.  Most are very hard to work with, it seems to take forever to create anything.  Also most have just a couple of templates, and very very little clipart, or backgrounds.  Many have no masks available to use either.

Picture Collage Maker PRO is different!

WOW, am I impressed with this program.  Very, very simple to use, so many options, a great selection of graphics, including templates, masks, backgrounds etc.  I highly recommend it.  By the way it's only $39.95!

Another neat thing, if you do a critique and put it on your blog, website, etc, they will even give you a license for free!  Now how can you beat that!

The Pro version is new, and wow what a great improvement and so many more templates, it is amazing!

This site is best viewed using

Internet Explorer

The Scrolls and Marquees 2

page has been

removed.

I just found another program I am so incredibly delighted with, you have to go try it!

I have been writing tutorials the hard way!!!!  I will never again write a tutorial the way I used to.  This is so much better; it's faster and far easier.  Check out the new tutorial pdf I uploaded at the link above
PSP13 Transparent gif/png
. 
I swear to you it only took maybe half a hour to do.  I am amazed! 

I opened PSP13, then Step Shot and clicked the active window button.  I moved back to PSP, just made a transparent png file like I always do.  Then I click the stop recording buttton.  The tutorial was done!  The only thing extra I did was go back and added some extra text explanation to a couple of the slides, and hit save!

This is amazing technology, you have to try it!

I recently needed to ask a question about the program.  Even the support of the product is excellent.  I got almost an immediate reply.

Above are very down sized samples of the shots StepShot automatically creates.  I shrunk them so you would get the idea, but check the
pdf
to see the real tutorial